Function Overview
"Mini Game Data Assistant" is an official Mini Program released by WeChat Public Platform. It allows developers and operators to view the operating data of their own Mini Game. Scan the following Mini Program code for immediate experience.
The current function modules of "Mini Game Data Assistant" include data overview, access analysis (access trend, access distribution, retention analysis, real-time statistics), revenue analysis and user portrait (age gender, province city, terminal model). The data are consistent with the data from the general analysis of MP background.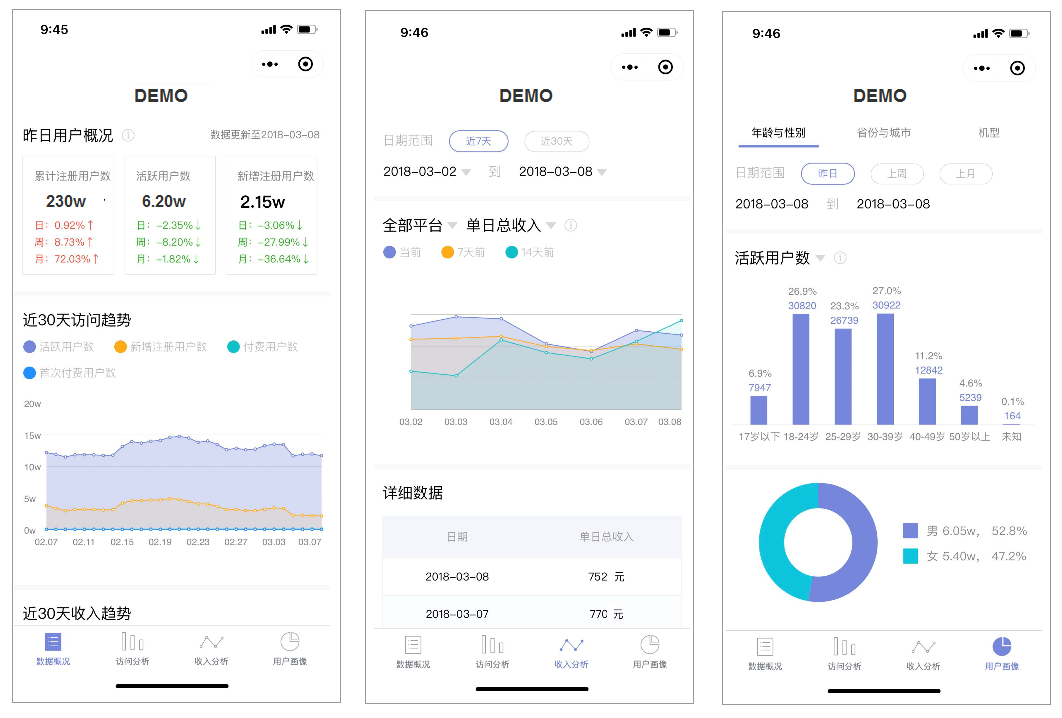 Instructions for use
Mini Game administrator: Open the "Mini Game Data Assistant" Mini Program, you can choose to view the data of the binding game.
Other WeChat users: After the authorization by the administrator at the MP background, you can view the data of the authorized Mini Game.
Switch to the Mini Game to view data: If you are the administrator of multiple Mini Games, or you are authorized to view the data of multiple Mini Programs, you can switch and view in the "Mini Game Data Assistant" list by opening the "Mini Game Data Assistant" and selecting directly from the list;