Settings page
Appearance Settings, Edit Settings, Proxy Settings, and Notification Configurations. Click Settings on the menu bar or use the shortcut key ctrl(⌘) + , to open the Settings page.
Appearance Settings
The editor supports appearance configuration and code editor habits and styles.
Theme: dark, light
Font
Font size
Line spacing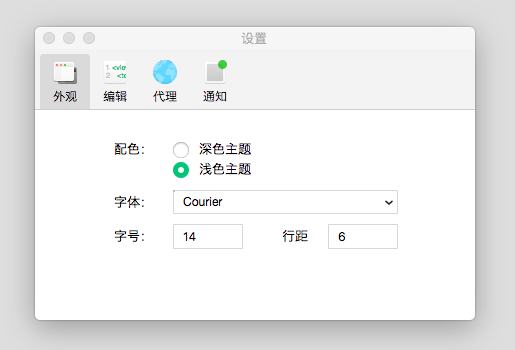 Edit Settings
Automatically save when editing files
Automatically save all files during compilation
Automatically compile Mini Program when files are saved
Automatic Folding
Use Space to replace Tab
Code thumbnail
Always open file in new tab
Ignore Windows style carriage returns when comparing file content with Git.
Tab size
If "Always Open File in New Tabs" is checked, then when you click on a file in the editor directory tree, the file will always be opened in a new tab instead of being opened in a temporary tab.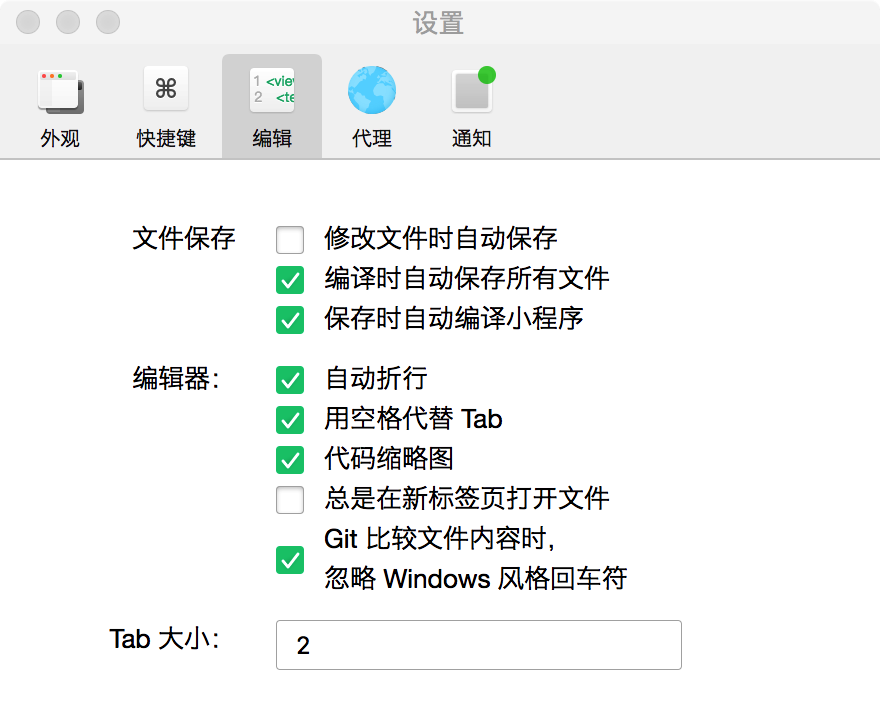 Proxy Settings
You can configure to not use a proxy, or use a system proxy, or use a custom proxy.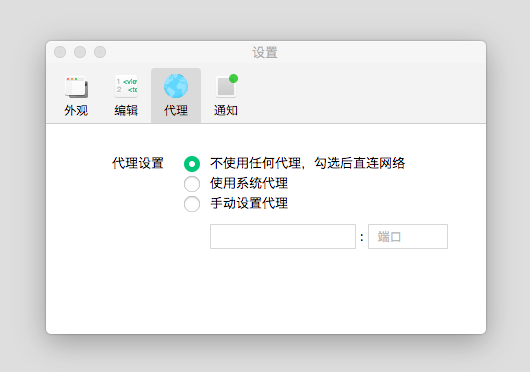 Notification Settings
You can set whether to receive system messages, developer community messages, and monitor alarm messages.