# Introduction to Standard Trading Components
After calling the component in the Mini Program, we can realize the complete trading capabilities such as product display, order purchase, order management and so on. At the same time, businesses can also support the management of goods, orders, marketing activities and other modules in the background. WeChat official will continue to upgrade the above features.
# Function introduction
Available on video number, Official Account message template Such as the scene to achieve product display and other functions with goods
Mini Program directly with complete trading capabilities and supporting management background, and the official continuous upgrade
Orders are automatically synchronized to the "Mini Program Orders" function
The standard trading component currently consists of two parts:
Shopping components: including product details page, shopping bags, goods settlement to complete the purchase of the complete link page and functions.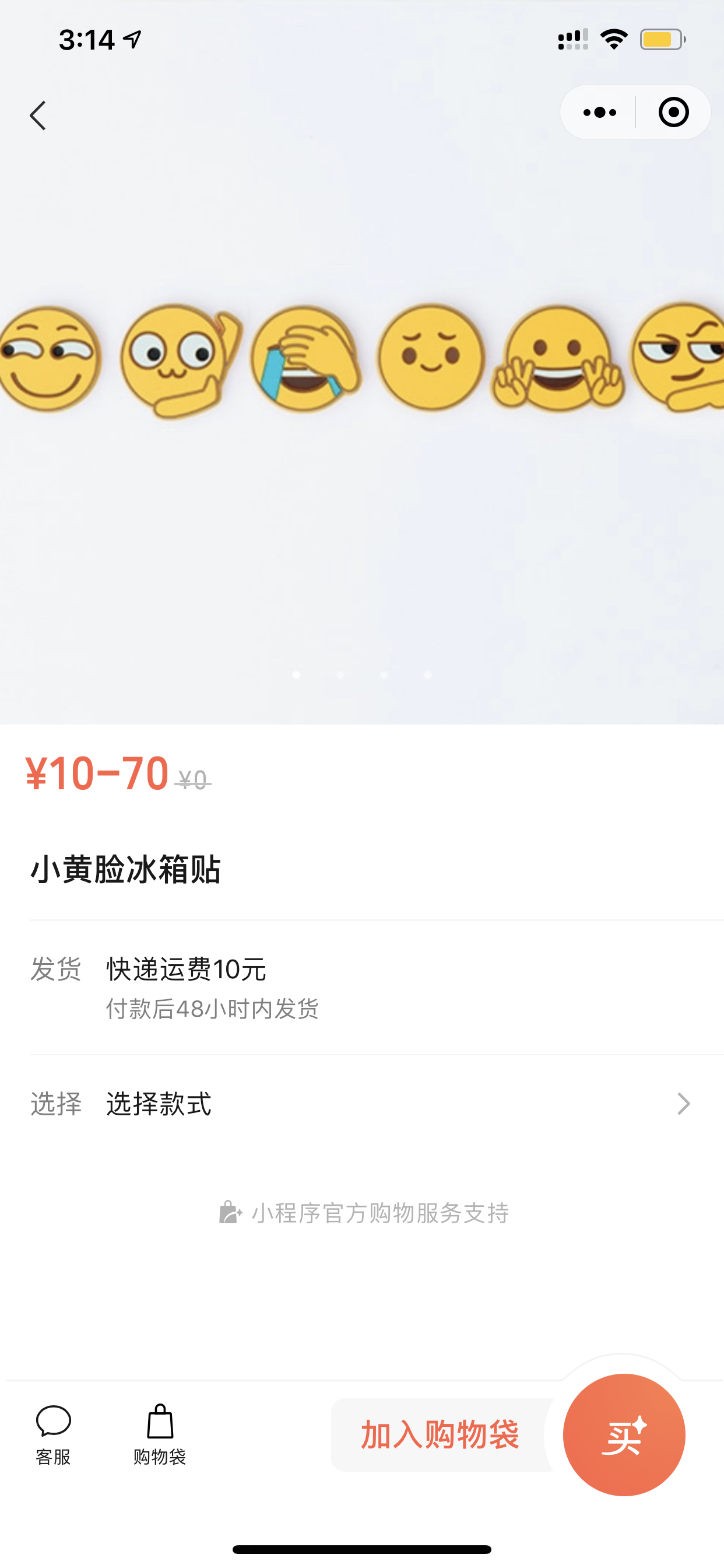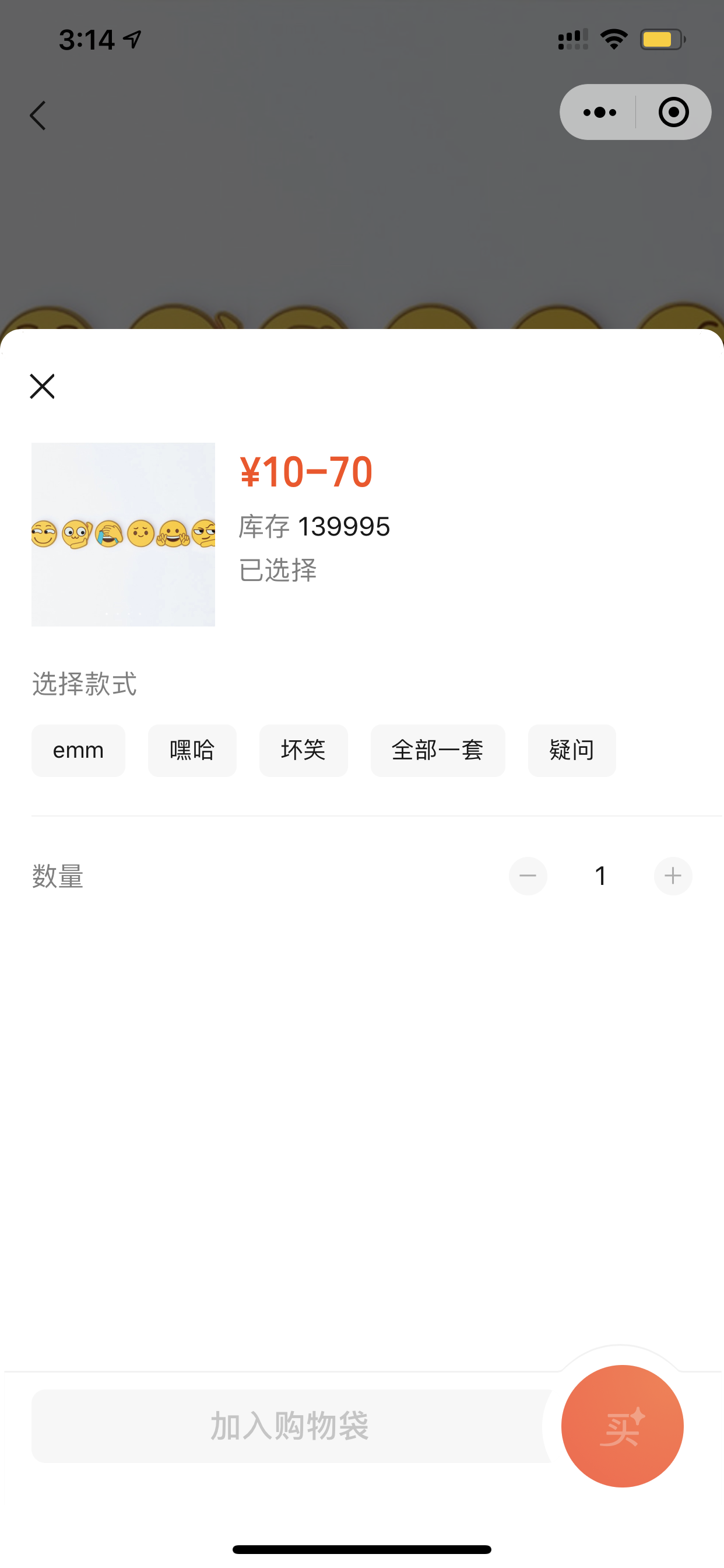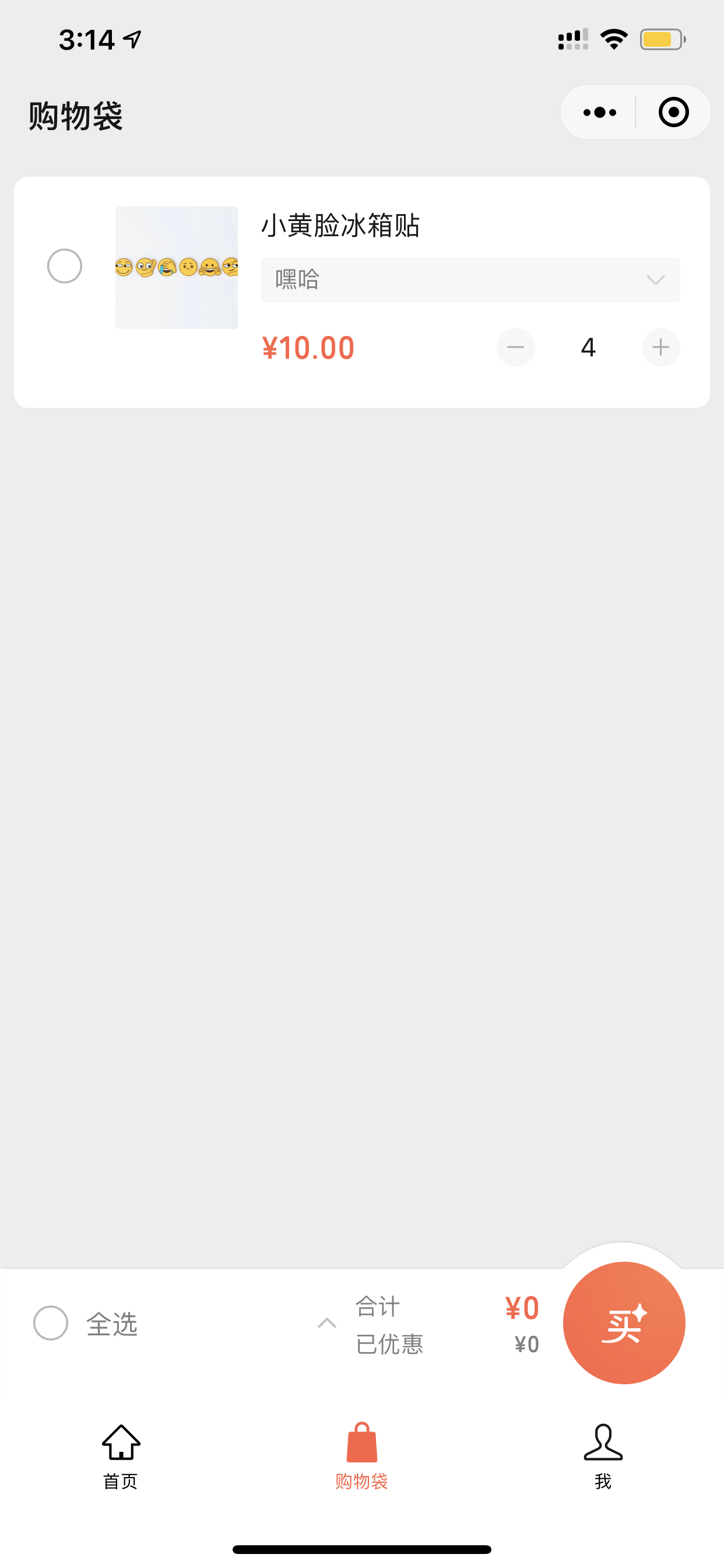 Order components: including all orders, pending payment, pending receipt, refund/After sale, order details page, after sale details page and function.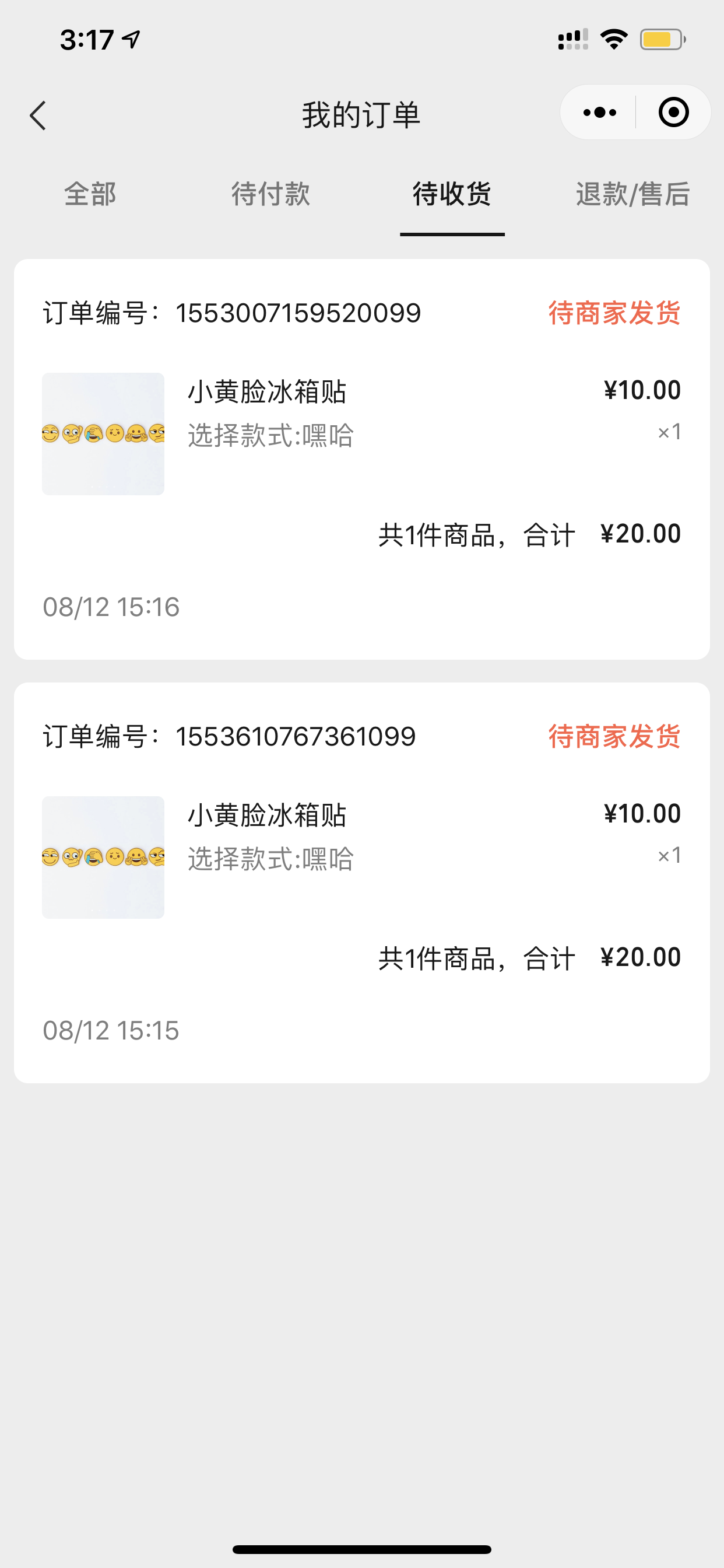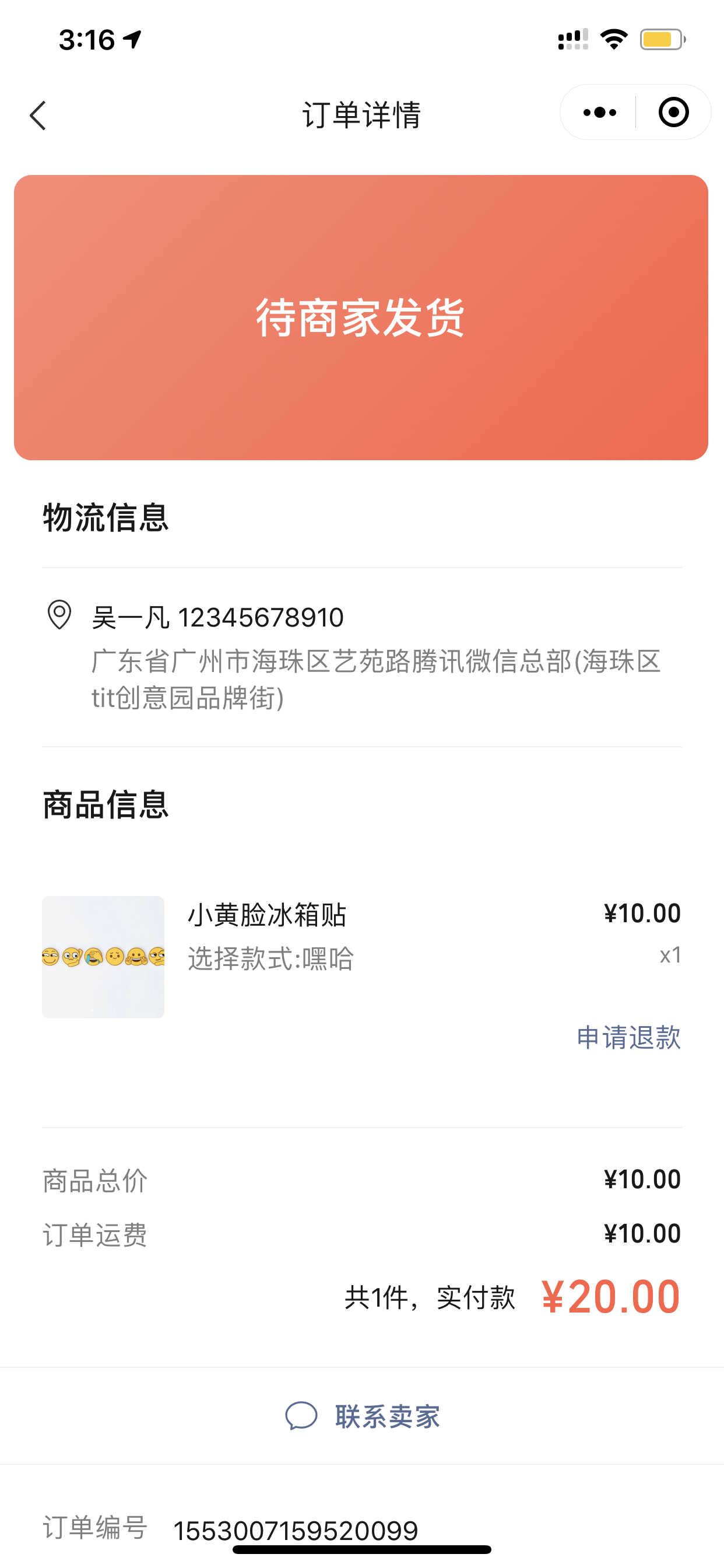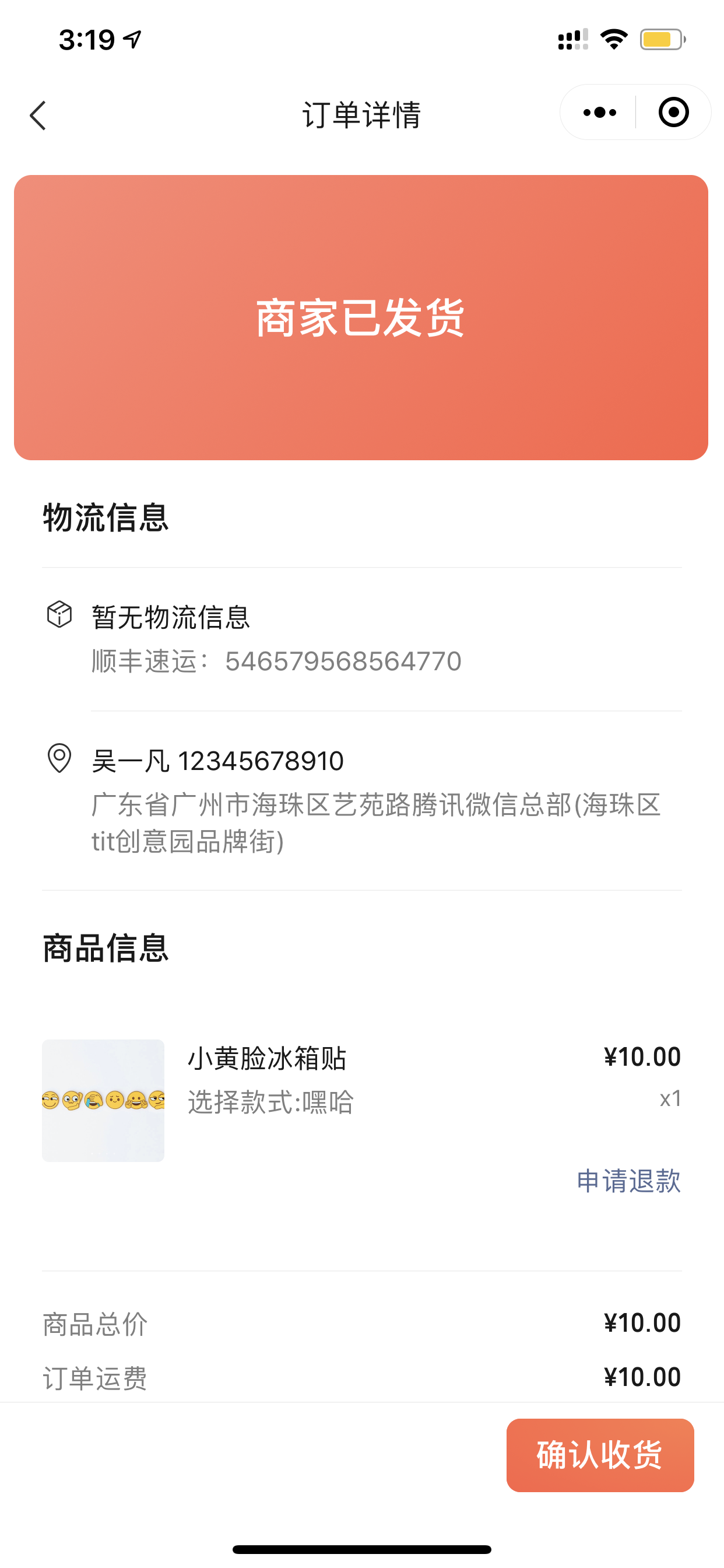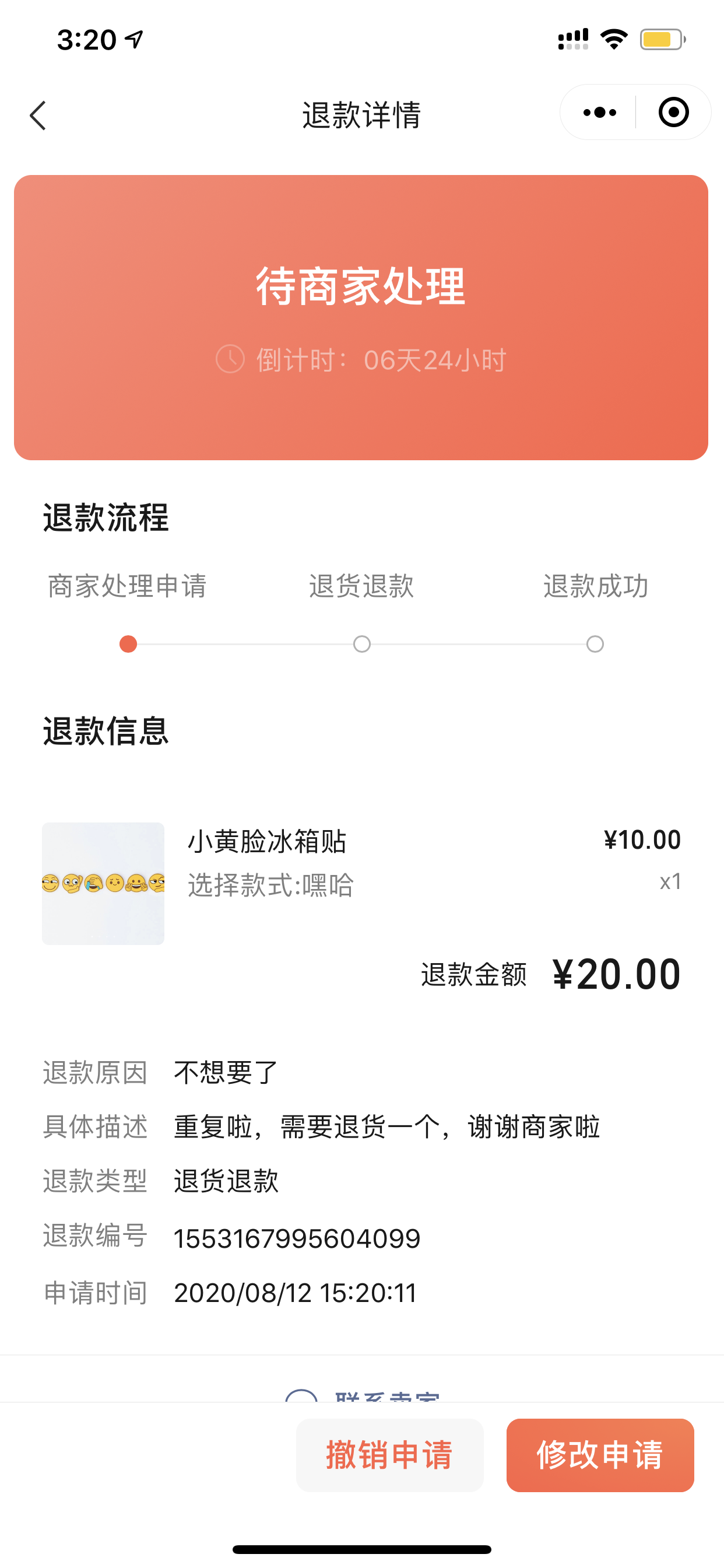 # Scope of application
Details of the scope of application pleaseClick to view
Applicable Mini Program categories:
E-commerce platform, business self-support, education, real estate, life services, IT technology, catering, tourism, automotive, sports and other ten categories, more open categories are still gradually expanding.
Scope of application:
Only support enterprises or individual businesses.
The Mini Program needs no serious violations within half a year (including but not limited to illegal crime, fraud, unlicensed business, infringement, risk trading, sales of prohibited goods, sale of goods without qualification, fake and other types of violations).
Businesses that already have Mini Programs can access components directly. If you don't have a Mini Program, you can apply to register the Mini Program first. After you have the little program, access the component by yourself or with the help of the service provider.
# Access process
Registration of minor procedures
Register the mini program on WeChat Official Platform, fill in the information and submit the relevant materials according to the guidelines, complete the registration process, if you have a mini program, you can use it directly. Go toRegister Mini Program。
Login WeChat Official Platform, open standard version of trading components
inWeChat Official PlatformLog in the Mini Program, select the standard version of the transaction components, and apply for the opening function, enter the audit process.
Complete the shop task, complete the opening of the standard version of the transaction components
Upon completion of the audit,WeChat Official PlatformLogin Mini Program, select the standard version of the transaction components, click "to manage," according to the shop process to complete the shop task.
Introduction of standard trading components and development of
In the Mini Program project to introduce the standard version of the transaction component, directly through the link address to jump to the component page. Can refer toUse of componentsAccess and development.
Submission for review and publication
After the completion of the development, submit the code to the WeChat team for review, after the review can be released.