WeUI is a basic style library that offers the Weixin's native visual experience. It is specially designed by Weixin's official design team for Weixin internal webpages and Weixin Mini Programs to ensure a more consistent user experience. Here are the benefits of using WeUI on Weixin webpages or Mini Programs:
It provides the same visual effects as in the Weixin app, making it easier for all Weixin users to use your webpages or Mini Programs.

It is easy to access and deploy, reducing development and design costs.

It is carefully designed by the Weixin design team to be clear and concise.
The style library currently contains forms, base components, operational feedback, navigation-related and search-related styles, hierarchical specifications, etc. It is open sourced and published on GitHub. Visit http://weui.io or scan the code using Weixin to preview.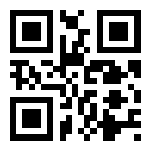 Visit GitHub for more information.