# Function explaination
The business background provides the business promotion plan, the order data function module, supports the business enterprise to set the promotion demand nimbly, at the same time helps the merchant to find the suitable push customer to carry on the promotion. It needs to be noted thatHave a Mini Store or standard trading components of the product management rights of the micro signal to login alliance business background。
# Promotion Plan
After the business opens alliance, accord with promotion norm and the product that goes on the shelf of Mini Store will begin promotion in the next day 0: 00, cannot promote product category please refer toMini Program alliance operation specification. If the commission rate is not adjusted, the transaction will beBenchmark Commission Ratio for Non-Personally Owned StoresThe minimum commission rate specified for settlement. When businesses need to focus on the promotion of a single product or a class of goods, they can adjust the commission ratio of a specific product or class of products in the "main product" or "category commission." For details of commission setup and calculation rules, please refer toMini Program alliance commission calculation rules。
# 1. Category Commission
Support business custom category commission ratio.The category commission ratio needs to be higher than the benchmark commission ratio, the custom commission ratio on the same day will be effective at 0: 00 on the next day。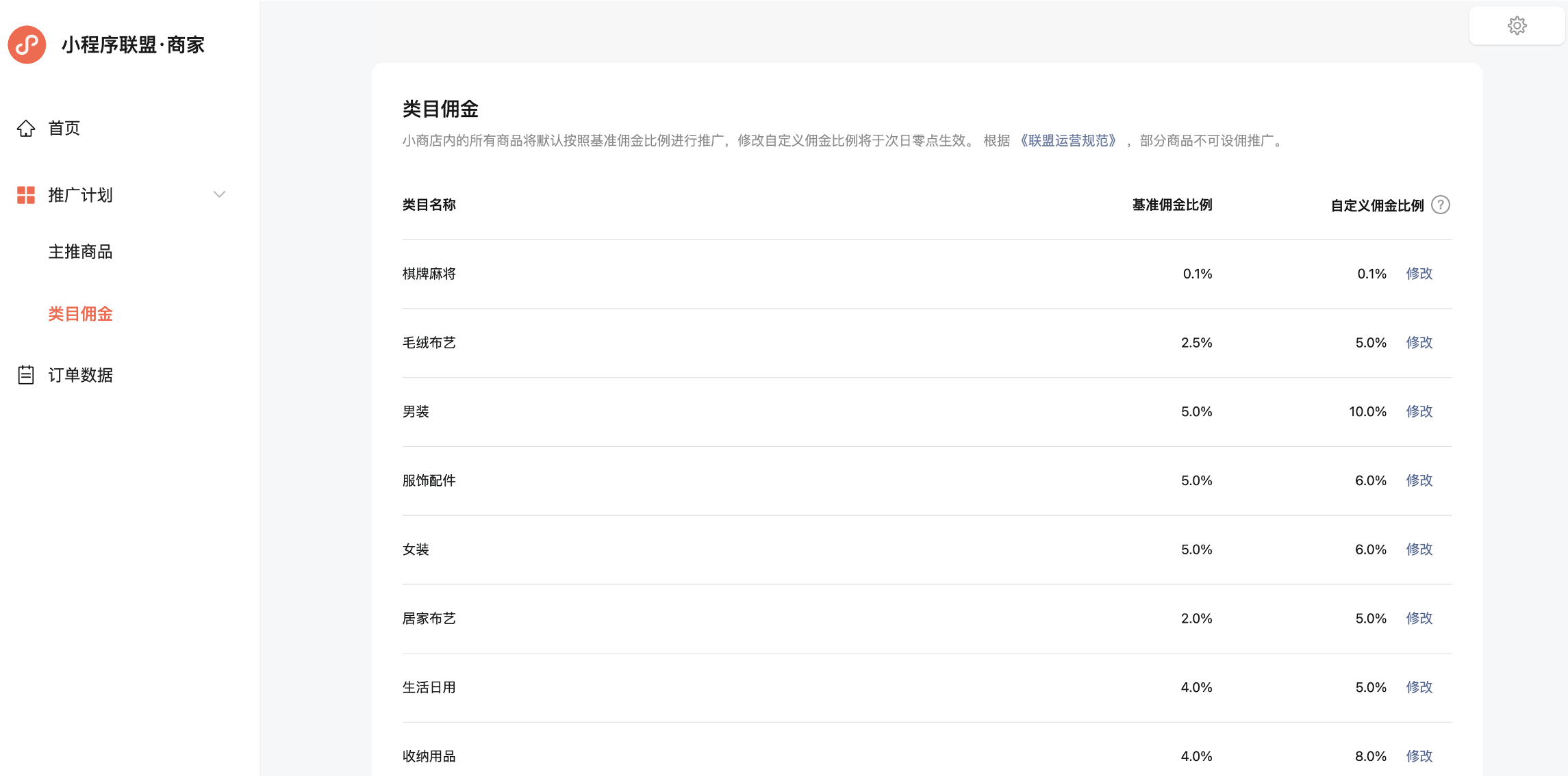 # 2. Main product
Support businesses to add management of the main push merchandise.The commission rate of commodities should be higher than that of category. The new, deleted or modified products will take effect at 0 o'clock on the next day.。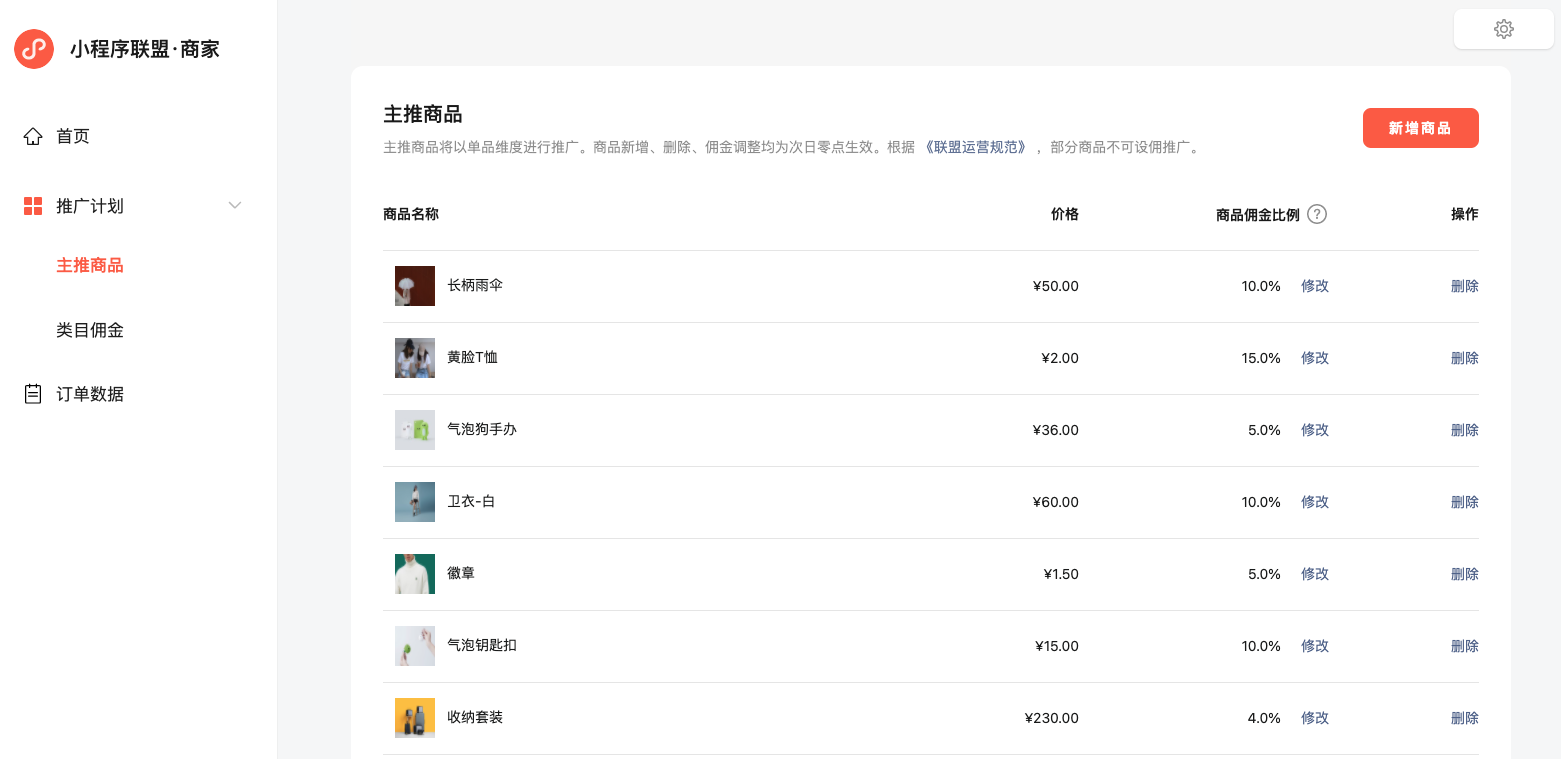 # Union ticket
Businesses can be foundMini Store Backstage - Marketing Center - CouponsCreate an exclusive channel coupon for affiliate goods, which is visible only on Twitter channels.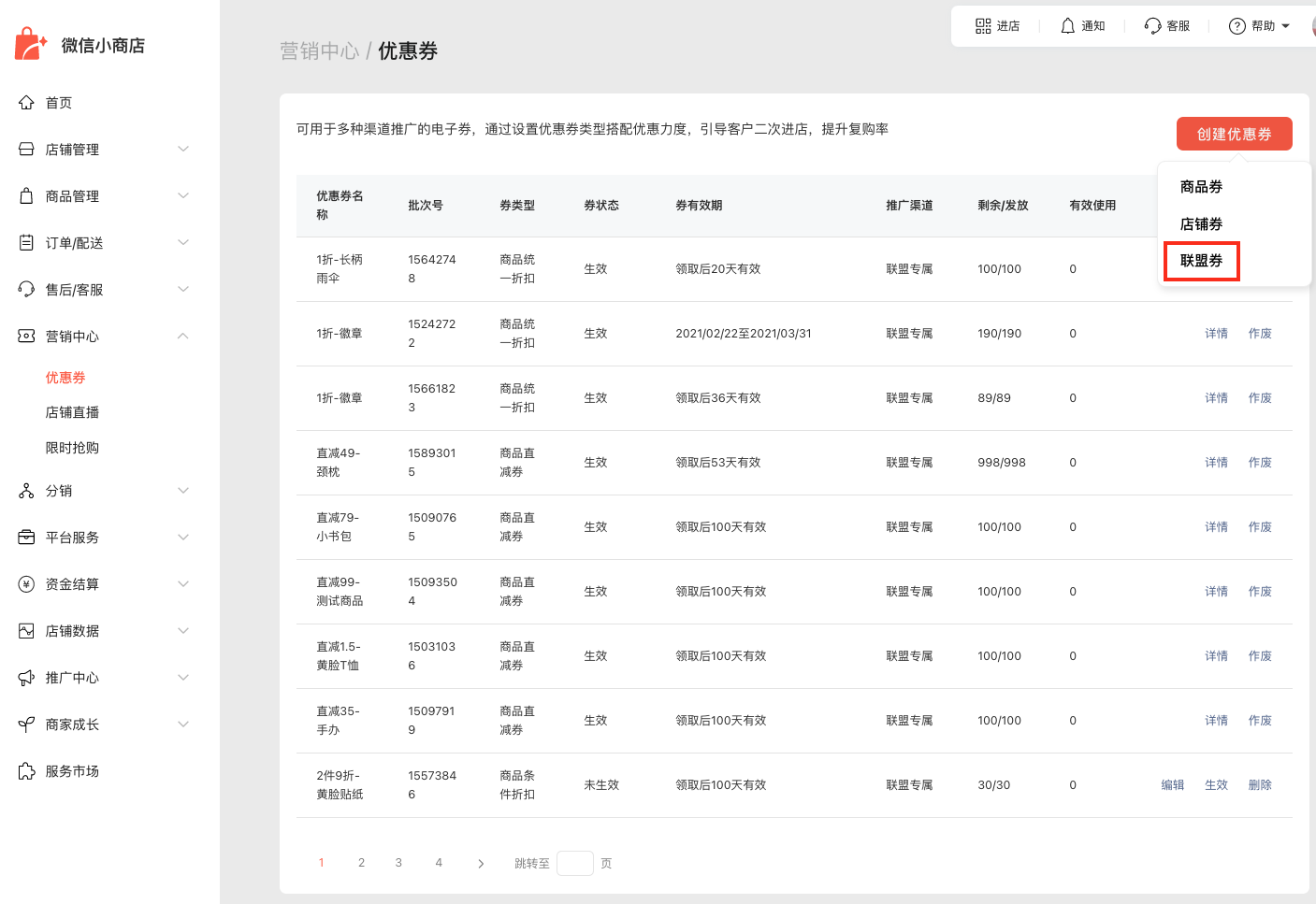 # Order Data
The orders generated by the promotion (the orders that the user successfully paid for) will be shown in the "Order Data" module, Includes order number, user payment time, product information, push customer information, commission and commission settlement status and other information, pushers can download order details for reconciliation. There are three states of commission settlement:
To Be Settled: The customer has paid successfully, if the order is not in the after-sales process, the commission will be settled 27 days after the customer confirms receipt.
Settled: Commission settled, Twitter can withdraw to the binding settlement bank account
Settlement cancellation: The order is cancelled due to the customer's return and refund, and the transaction fails, the commission is not settled.